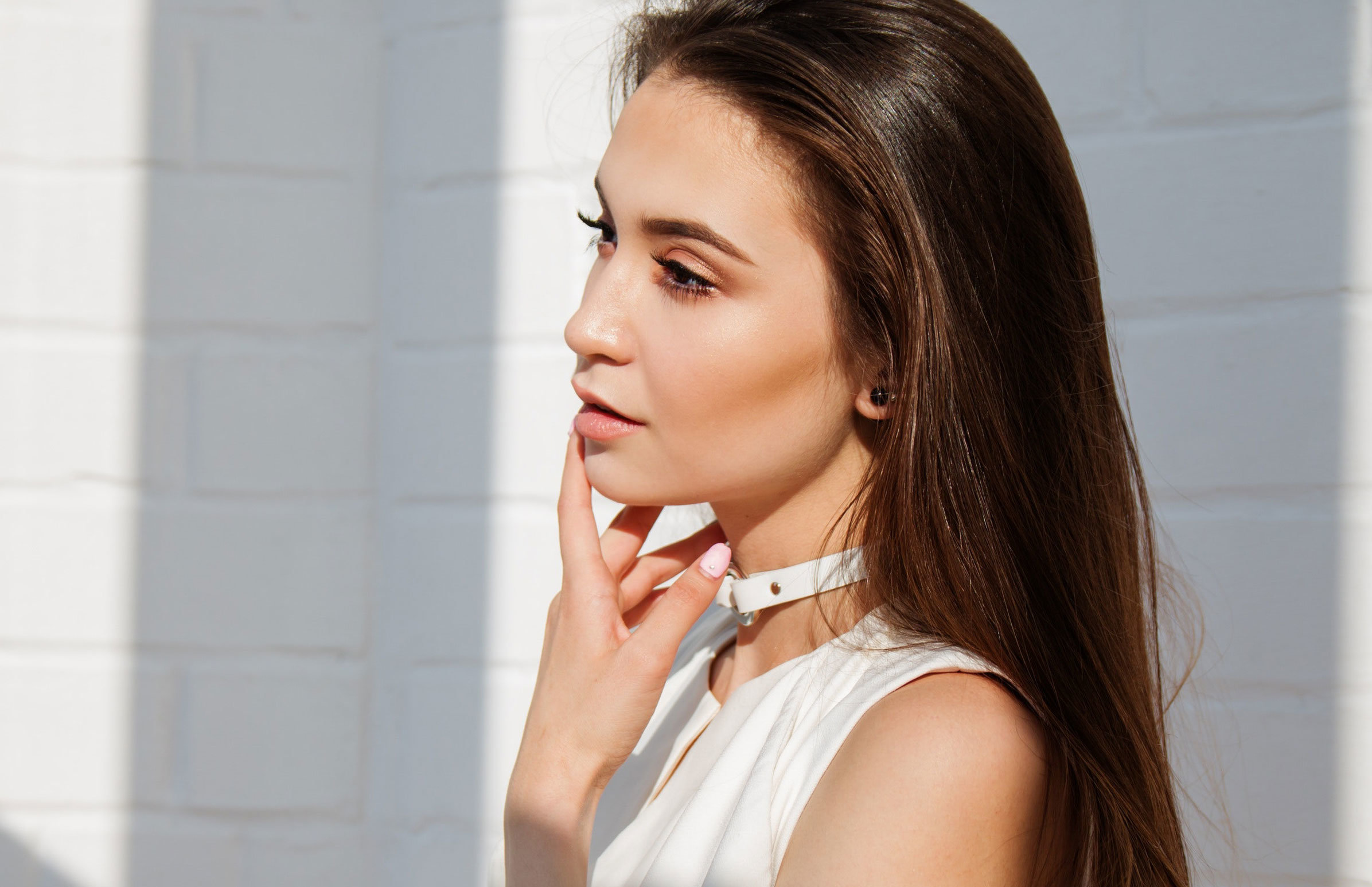 This isn't your typical boot camp—we're trading in pushups and burpees for stronger, healthier hair (thank goodness!). If there are any positives to spending more time at home, finally addressing your hair concerns is definitely one of them. With more time indoors and less pressure to damage our hair on the daily, let's give it some much-needed TLC.
With this simple, at-home routine, all it takes is three days to transform fine, oily hair. Do you have an oily scalp that dry shampoo can barely salvage? Is your limp, fine hair in dire need of a volume boost? There's still hope. Speaking from experience, these products will reduce oil production, promote hair growth, and boost volume and thickness. Do it weekly, bi-weekly, or monthly to train your scalp and strands to be more balanced—you can't go wrong.
Day #1
To Do: Detox scalp to remove buildup and normalize oil production.
Products:
Thickening shampoo & conditioner

Reviving scalp treatment

There's no sense in adding nourishing products if they won't even reach your scalp. To kick boot camp off right, let's start with a clean slate. Shampoo and condition your hair with a volumizing formula. Bumble and bumble.'s Thickening Volume shampoo and conditioner cleanse the scalp and hair, offering a visible 'oomph' without stripping away natural oils.
---

Next, try a scalp treatment that will take cleansing to the next level by detoxing the scalp and fully removing buildup. Briogeo's Scalp Revival Charcoal + Tea Tree Scalp Treatment employs witch hazel water to help normalize oil production and biotin for healthy hair growth—two birds, one treatment.
---
Day #2
To Do: Stimulate growth to promote thicker, healthier-looking hair.
Products:
Volumizing dry shampoo

Silk scrunchie

Castor Oil

If you have an oily scalp, you probably feel the need to wash every day, but that's only adding to the problem. To reduce oil production, we have to train our hair for fewer washes. Trust me, I know how impossible this can feel, but you can do it with the help of the right dry shampoo. Not only will R+Co's Death Valley Dry Shampoo absorb oil at the roots, it'll also infuse volume and body into your hair.
---

A great way to add days between washes is putting it up. Personally, I do a half pony or bun on day two and then put it up on day three before washing again. The key here is taking advantage of a silk scrunchie—not only are they super cute, they also reduce breakage. Since my hair's shorter and thinner, I use Slip Skinnies, but if you have more hair, maybe give the Midi or Large scrunchies a shot.
---

Since you may be putting your hair half way up anyway, you may as well apply some castor oil along the hairline—we're all about multitasking here. With omega 6 & 9 fatty acids, castor oil works overtime to boost hydration and nourish hair follicles, encouraging healthy, fuller hair. You can't go wrong with Briogeo's B. Well Castor Oil.
---
Day #3
To do: Strengthen and nourish the hair to avoid fallout.
Products:
Nourishing hair oil

Silk pillowcase

Welcome to day three! To end with a bang, let's make this the most intense day yet. The good news is you have some flexibility here based on your schedule. If you can wait until day four to wash, amazing! If you can't, I get it.
Either way, apply a nourishing hair oil and massage in circular motions to invigorate the scalp and promote hair growth. It's ideal to leave this on overnight, but you can also apply it about an hour or so before showering to reap the benefits. You have a lot of options here, but we're big fans of Uma's Intensely Nourishing Hair Oil.
---

Next, when you head to bed, try using a silk pillowcase instead of cotton or linen. Similar to the scrunchies, the pillowcase will help reduce friction, pulls and tangles throughout the night. With fine hair, we want to save every strand we can. If you are using the oil as an overnight treatment, just remember to wear a shower cap or some sort of covering to avoid getting the oil on your pillowcase.
That's it, you did it! Repeat as necessary, and your hair will thank you.
---
View Original Article