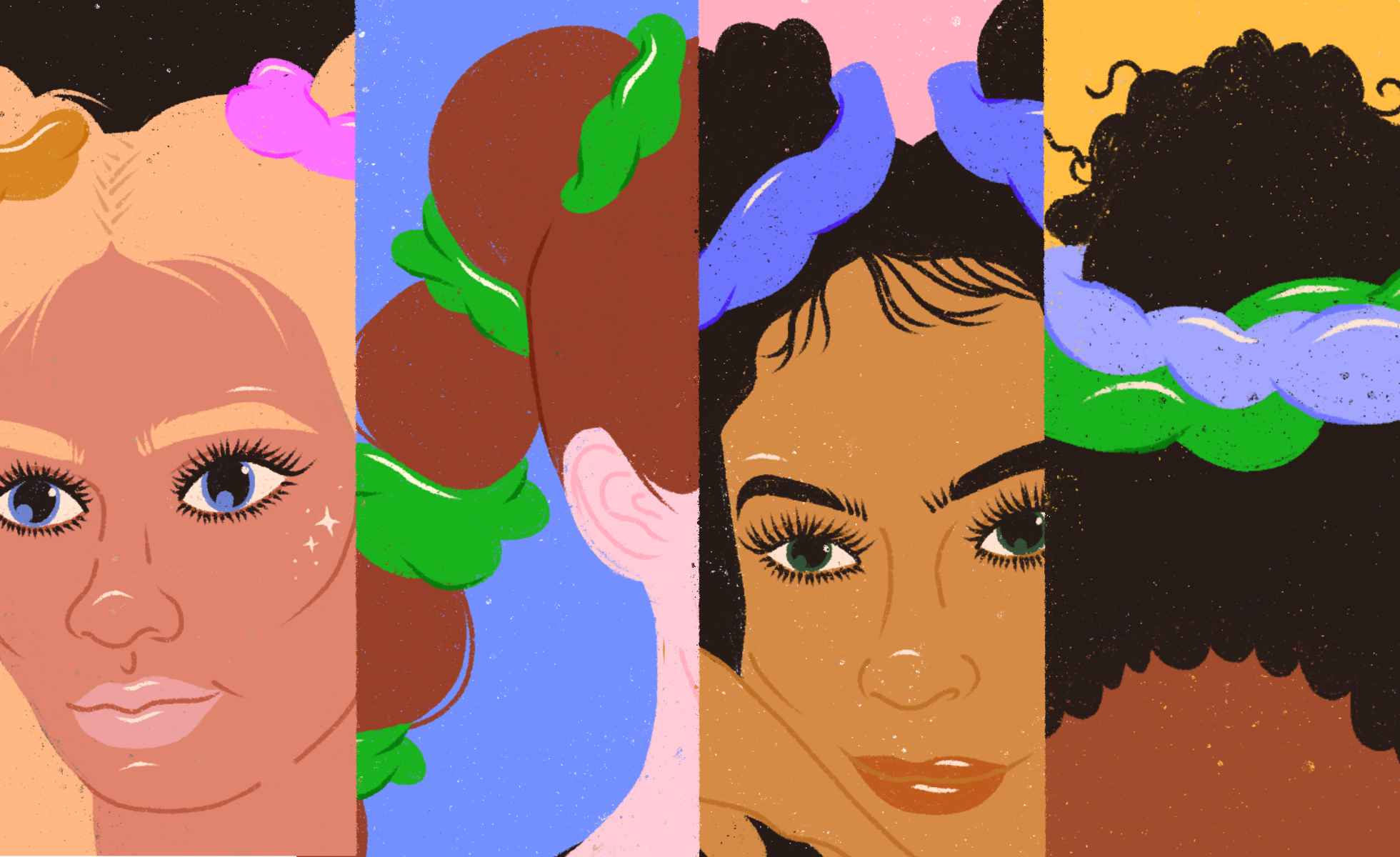 While hair differs in length, texture, and size, there is one thing that all types have in common—locks always look awesome in a scrunchie.
This universal accessory not only gently caresses hair to avoid unnecessary tangling, creasing and friction, but it also highlights your unique hair type to elevate your look. Below are the silk scrunchie styles you should have on rotation.
Waves on display
Best for straight and wavy hair
First, wrap hair around a wand with a tapered barrel to create loose waves.

Add a couple spritzes of texturizing spray to your roots. Tousle to create perfectly imperfect volume.

Part your hair down the middle and section off a small handful of hair on either side of your part. Be sure to leave out tendrils to frame your face.

Gather each handful of hair into a small ponytail and secure with small-sized scrunchies. Feel free to mismatch your hair ties for more color! I recommend securing one pony with a pink scrunchie and the other with a caramel-colored scrunchie.
---

Fluff it up
Best for curly hair
Dampen your hair, apply a curl styling cream, and scrunch strands upwards to refresh and restyle curls.

Part your hair down the middle and section off a small handful of hair on either side of your part.

Slick each handful of hair into a ponytail, secure with an elastic, and add a spritz of hairspray for extra hold.

Wrap your hair around each elastic to create two buns and secure with medium-sized scrunchies. Fluff out each space bun for more volume.
---
Feeling bubbly

Great for all hair types
Part hair to your preferred side, slick the front with hair gel, and gather strands into a high ponytail using a large scrunchie.

To create a bubble effect, section your ponytail using scrunchies. Move about 4 inches down your ponytail and add a small-sized scrunchie. Move 4 more inches and add another scrunchie. Continue the process until you near the end of the ponytail, and secure the last scrunchie leaving your ends free.

Fluff out each section for a Princess Jasmine-like result.
---

Two scrunchies, one bun
Great for all hair types
Gather your hair into a high ponytail and secure it with a hairband.

With bobby pins, begin pinning strands around your elastic to create a voluminous bun.

Layer two large scrunchies over the base of your bun. I recommend adding two different gray-toned scrunchies for a chrome-colored hair look.

Using a spoolie or unused toothbrush, gently brush out baby hairs on the sides of your forehead. Coat your brush with a small amount of pomade or a flexible gel and comb through your hairs to lay your edges.
---
Illustrations by Megan Badilla
---
View Original Article