Whether we realize it or not, there's an inseparable connection between beauty and wellness. The secret sauce is adopting a holistic perspective—good health radiates beauty. Whether it's clear skin, strong nails or shiny hair you're after, they're all related to internal health.
---
The effects that our lifestyles have on our appearance are pretty obvious. When we don't get enough sleep, we expect dark circles or puffy under eyes the next morning. When we don't drink enough water or have too much wine, our skin feels dry and looks dull. Not only can the effects be immediate, they can also last. It's much easier to start proactively from the inside than to use makeup and skincare to cover up imperfections after the fact.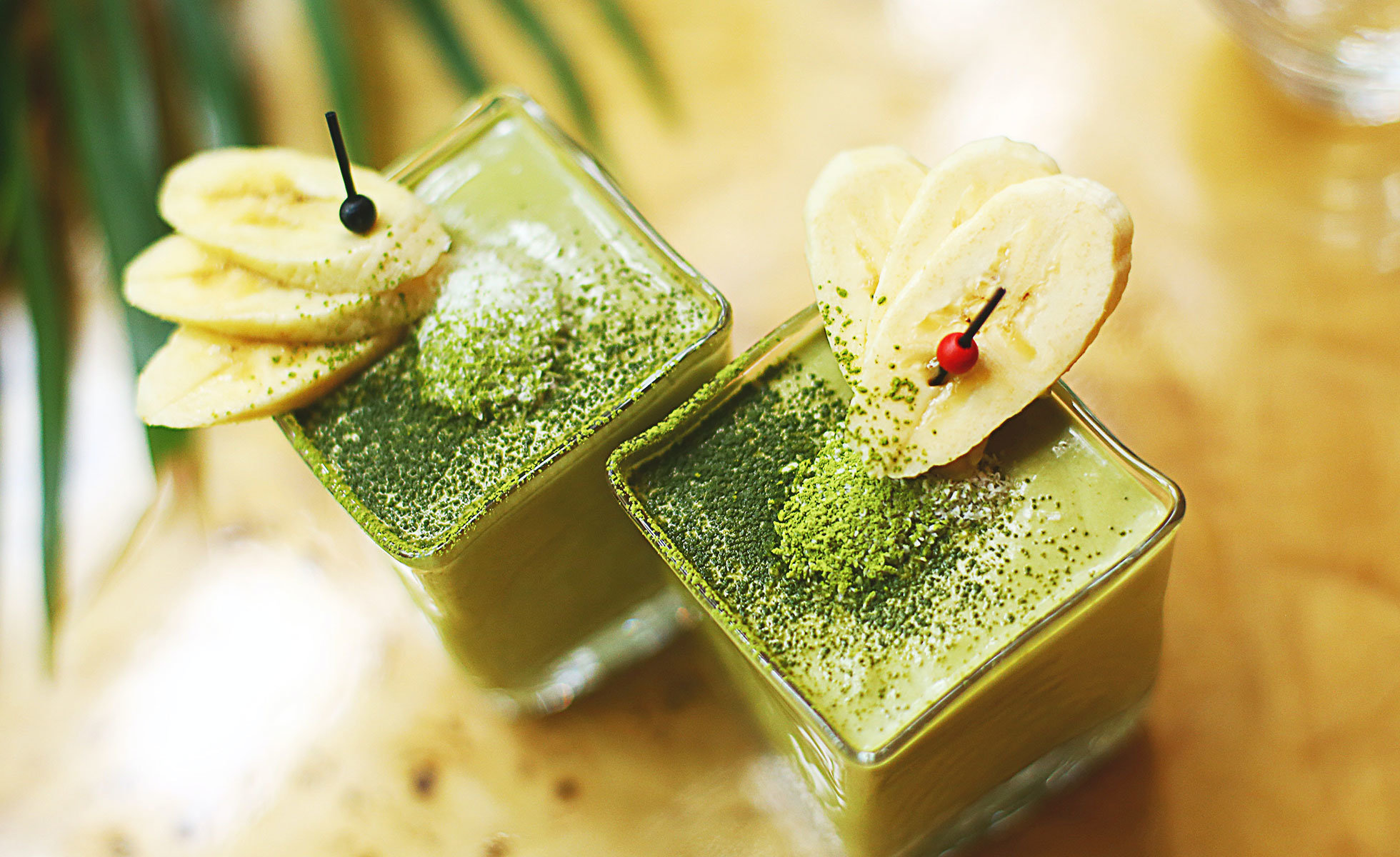 The good news is: we can eat and drink our way to a healthier (and more radiant) appearance. While there are multiple factors that can affect the state of your hair and skin, like stress, the easiest way to boost their health and appearance is to add essential vitamins, nutrients, and superfoods to your diet.
---
Maybe whoever said "you are what you eat" really was on to something.
Adaptogens

You may have already heard the buzz word, but what are adaptogens? Transformative super herbs that help rebalance the body's stress levels. They're called adaptogens because they quite literally adapt to what your body needs. And while they may have started trending in the U.S. recently, they have been a staple in Chinese and Ayurvedic medicine for centuries. By combating the effects of stress, you can amplify your beauty, luster and glow from within.
How to use it: In powder form, add it to milk, water, or smoothies. Take capsules with water as directed.
---
Beautylish recommends Moon Juice SuperBeauty, Moon Juice SuperHair, and Moon Juice Beauty Dust.
---
Collagen

If you're looking to boost beauty benefits through your diet, collagen is a no-brainer. Not only will it make your skin glow from within, it also strengthens bones, joints, and even nails. But what is it? Collagen is a form of protein already abundant in your body. Over time, our bodies' collagen production slows, so supplementing it can be super beneficial
How to use it: While collagen is widely available in many forms, tasteless powders are the easiest to infuse into your diet—add it to smoothies, coffee, or even water seamlessly.
---
Beautylish recommends Vital Proteins Collagen Peptides.
---
Superfoods

There are numerous superfoods in the market, and the key is to find the one(s) that truly fit your needs and lifestyle. Cacao, for example, is packed with antioxidants and essential minerals (iron, magnesium, and calcium). Turmeric is the ultimate superfood for skin and gut health—it supports radiant skin, reduces bloating and boosts immunity. Matcha is rich in glow-enhancing antioxidants, detoxifying chlorophyll, and offers a natural boost of caffeine. Take your pick.
How to use it: If you opt for a powder form, add to cold or hot water, milk or smoothies. Take capsules with water as directed.
---
Beautylish recommends Golde Cacao Turmeric Latte Blend, Golde Matcha Turmeric Latte Blend, and Herbalore Catalyst Gold.
---
Supplements

If you prefer no-fuss pills that are quick and easy to ingest, you have plenty of options based on your needs. Beauty supplements are usually formulated with a slew of essential vitamins and nutrients. Some of the key vitamins to look for include: biotin to keep your skin, hair, eyes, liver, and nervous system healthy; hyaluronic acid to increase moisture in the skin and joints; Vitamin E for healthy skin and eyes and strong immunity; and Vitamin C to stimulate collagen production and improve the skin's overall texture and quality.
How to use it: Take capsules with water as directed. Remember to drink plenty of water throughout the day while taking herbal supplements.
---
For hair, Beautylish recommends Vital Proteins Hair Boost Capsules and Vital Proteins Radiance Boost Capsules
For skin, Beautylish recommends Vital Proteins Skin Hydration Boost Capsules
For overall hair, skin and nails , Beautylish recommends Vital Proteins Beauty Boost
---
View Original Article