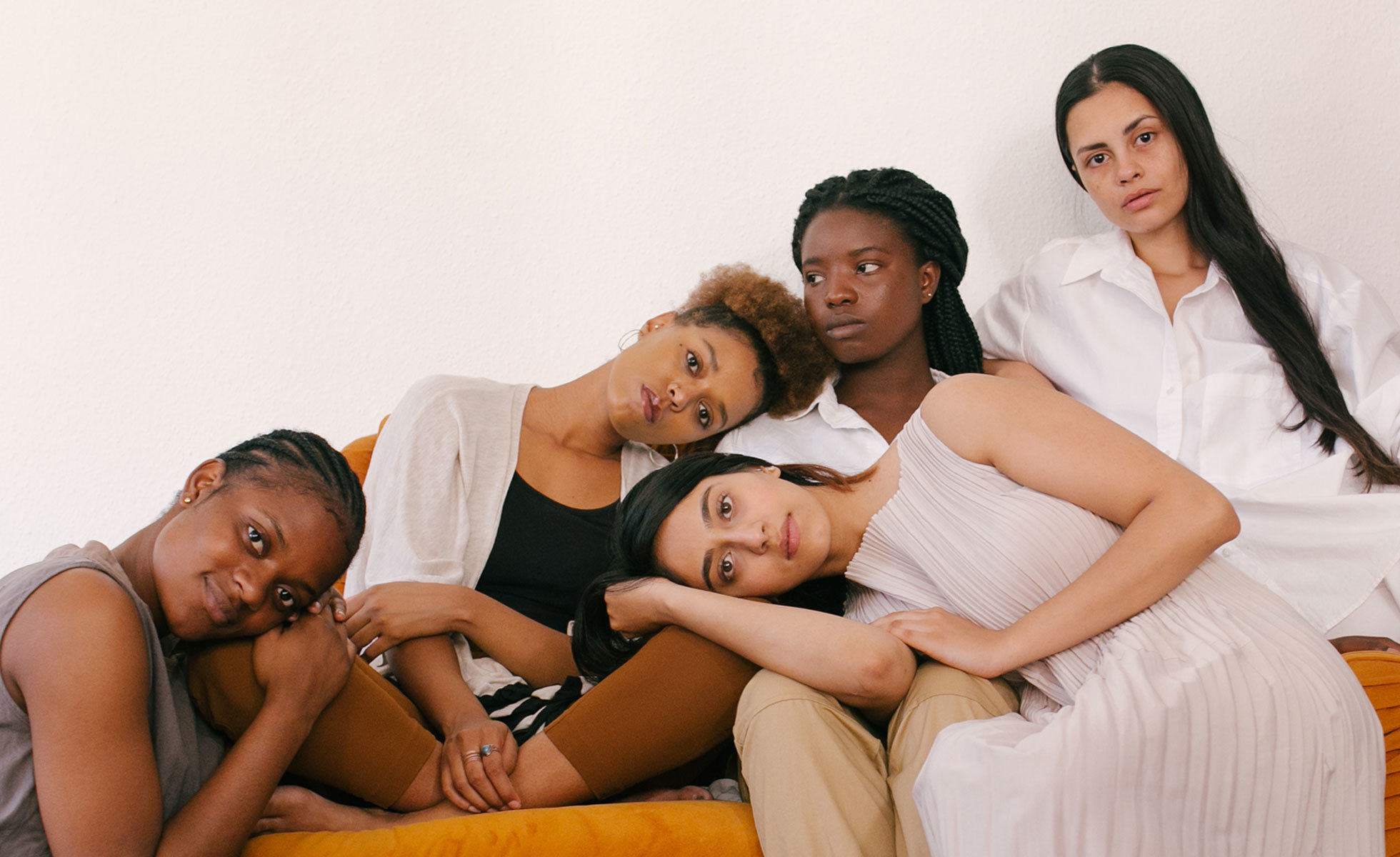 Let's face it, most beauty brands have been operating with a one-shade-fits all-mentality for decades, making minorities feel like nothing more than an afterthought. Until recently, people of color (POC) have rarely seen themselves represented in the beauty industry—not in magazines, not on billboards, and certainly not as a matchable skin color on the beauty counter. The industry is slowly making strides with more and more well-known brands expanding their shade ranges and diversifying their models. And, there are promising new beauty brands launching that have inclusion embedded in their core values from the beginning. Still, we have a long way to go in terms of inclusivity and representation.
As a POC myself (I'm of South Asian descent), I chatted with Krystle S., a Black team member from our Fulfillment department, to get her perspective about the state of the beauty community's inclusivity efforts (or lack thereof). Here are her thoughts around diversity, inclusivity, and representation in the beauty industry.
What does inclusivity mean in the beauty community?
For starters, it certainly isn't just a buzzword, and it's also more than just an extensive range of product shades. Having countless beiges with just a couple of warm to deep options isn't enough. A diverse and inclusive shade range should have more than a mere few colors in deep range. For decades, people with lighter skin tones have had numerous options to perfectly match their skin tone, undertone, overtone, and more, while deeper skin tones have been reduced to just one or two options, if that. And while this should go without saying, "the shades should more accurately reflect the real skin tones of people of color", what's the point of having a wide shade range if the shades aren't realistic?
---
Furthermore, according to Krystle, "products should cater to all skin tones and types, including sensitive skin." The brands that get it right strike the balance of well-matched shades with great formulas that work with different skin types. Essentially, these brands allow everyone, including POC, to have makeup that simply looks good—it blends seamlessly and offers coverage, correction, and color payoff—in other words, these brands meet the basic standards of what's expected of makeup for all skin types.
---
Which beauty brands get it right?
For Krystle, the brands that immediately come to mind are Anastasia Beverly Hills, BECCA Cosmetics, and Natasha Denona. Specific products she prefers include Charlotte Tilbury's Magic Away Liquid Concealer, Hot Lips, and Hot Lips 2, specifically for their shade range. And after Jouer Cosmetics recently added 33 shades specifically for POCs bringing the total shade range to 50, the Essential High Coverage Creme Foundation makes the cut along with Jouer Cosmetics' Essential High Coverage Liquid Concealer.
What's next for the beauty industry?
Krystle hopes to see more brands expand their shade ranges, not just for foundation and concealer but also lipsticks, blush, bronzer, and beyond. But more importantly, "I want them to do it with care and with first-hand input from POCs". She hopes POC are no longer an afterthought in the development of new lines and products. "We should be more involved in all aspects of the beauty industry—from product development to marketing campaigns—so everyone sees more shade ranges and non-ambiguous POC in ad campaigns."
---
View Original Article