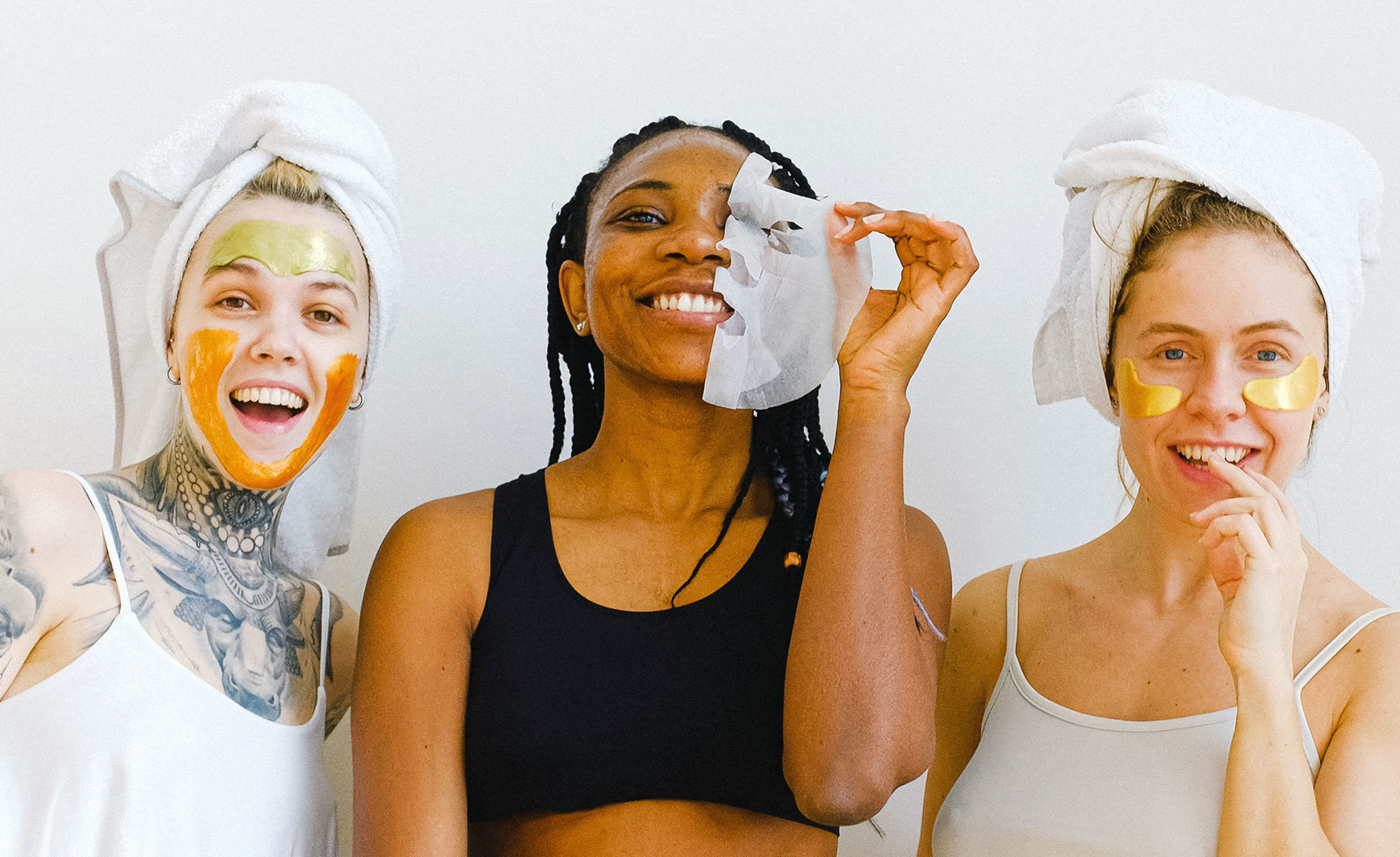 When you hear the term "self-care", do you immediately imagine yourself soaking in a bathtub with a cooling mask slathered on your face and wine in hand? Or is it just me?
---
In all seriousness, simply applying a face mask doesn't mean you're caring for your skin by default. Using the wrong kind of mask on your skin could be a total missed opportunity. Are you making the most out of your weekly 20-min face mask? Let's find out.
---
Clay Masks
Ideal for: normal to oily and/or acne-prone skin

Masks formulated with clay work overtime to draw out impurities to clarify and detoxify the skin. Clay also helps regulate excess sebum to mattify oily skin and minimize the appearance of pores, leaving you with a smooth, velvety complexion.
Beautylish recommends: Omorovicza Ultramoor Mud Mask or Charlotte Tilbury Goddess Skin Clay Mask
---
Hydrogel Masks
Ideal for: normal to dry, sensitive skin

Hydrogel masks help boost hydration while offering a soothing, cooling effect. They lock in moisture while plumping and adding bounce to the skin. Think of these like your favorite moisturizer x 10000.
Beautylish recommends: Peter Thomas Roth Cucumber Gel Mask or Peter Thomas Roth Rose Stem Cell Bio Repair Gel Mask
---
Exfoliating Masks
Ideal for: dull, congested, hyperpigmented skin

Exfoliating masks do just what their name suggests. These masks delve deep into your pores to remove dead skin cells, giving you a healthy, even glow. Remember, exfoliating masks can be drying, so try not to use them too often. And when you do, hydrate, soothe and nourish the skin afterward.
Beautylish recommends: Peter Thomas Roth Pumpkin Enzyme Mask
---
Sleeping Masks
Ideal for: anti-aging benefits

Just as you'd imagine, sleeping masks are meant to be slathered on the face right before dozing off. Similar to other overnight treatments, these are super effective, because your skin is most restorative overnight. You'll wake up to deeply hydrated and nourished skin. They don't call it beauty sleep for nothing.
Beautylish recommends: Belif Aqua Bomb Sleeping Mask
---
Sheet Masks
Ideal for: all skin types

Originating in South Korea, sheet masks have gained popularity as a cult-favorite k-beauty staple. They're thin, face-shaped paper sheets soaked in a serum-like formula your skin will drink right up. Arguably the most versatile type of masks, different ones target different skin concerns. Whether you're in the market for hydrating or brightening benefits, you're sure to find a sheet mask for every skin concern.
Beautylish recommends: Farmacy Coconut Gel Sheet Mask Set or BY TERRY Baume de Rose Hydrating Sheet Mask
---
View Original Article