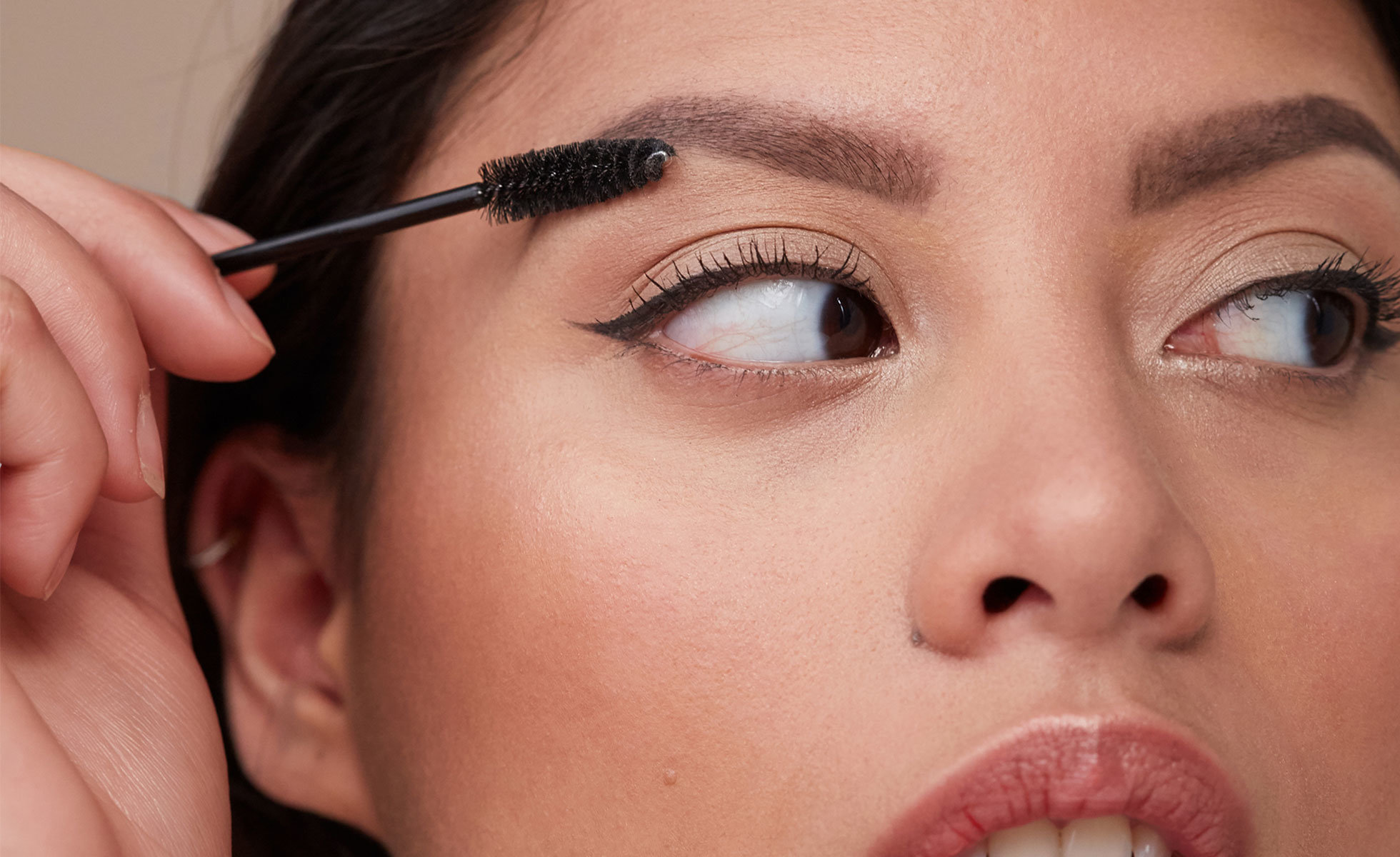 Out of all the makeup I use on a daily basis, brow gel gives me the biggest hit of instant satisfaction. It never fails to amaze me how something as simple as running a teeny mascara wand through my brows can take them from shapeless blobs to chef's kiss works of art. Even if I'm not wearing any other makeup, a swipe of gel always makes me feel more put-together. Given my preoccupation, I've tried quite a few—and yes, I do have some opinions to share. I've rounded up the most popular brow gels on Beautylish and dish on what makes them worthy of a spot in your makeup bag.
---
Best for Beginners and Unfussy Types
If you're new to styling your brows (or if you just need something basic to zhuzh them up), Benefit Gimme Brow+ Brow-Volumizing Fiber Gel is a great place to start. It shapes and defines with a hint of pigment (but not too much!) and a soft, flexible hold that doesn't feel crunchy. It's easy to apply and the effect is subtle and natural-looking. It also comes in an impressive range of 10 shades, so everyone from redheads to silver foxes will find something that works.
---
Best for Soap Brows (Without Soap)
By now, you've probably seen soap brows in your Instagram feed. It's an old makeup artist's technique where you use a toothbrush and a bar of soap to paste your brow hairs in place for a fluffy, feathery effect. Surratt Beauty Expressioniste Brow Pomade offers soap brows but with sexier packaging. The toothbrush-like wand grabs every hair (even the coarse, unruly ones), and the pomade formula gives a nice amount of hold without getting crunchy, sticky, or flaky.
---
Best for Big, Bold Brows

Our next contestant is not for the faint of heart. Anastasia Beverly Hills Dipbrow Gel is one of the most pigmented brow gels I've tried, which is excellent if you a) want a full-beat Instagram brow or b) you have thin, faintly colored hairs that need some pigment to show up. The gel transfers to the skin as you swipe, filling in the spaces between individual hairs and mimicking the look of thick brows. Because of the pigmentation, application can be a bit tricky—this is not a product I'd recommend applying in a rush—but the payoff is worth it.
---
Best for Volume and Thickness

Most brow gels talk about adding volume, but TOM FORD Fiber Brow Gel really does the damn thing. The texture of this gel is thick and moussey, thanks to a ton of tiny fibers that cling to individual brow hairs and make it look like you have more than you actually do. Compared to other brow gels on the market, it's not exactly cheap, but the generously-sized tube lasts a long time.
---
Best for Shaping and Defining

This formula does a solid job of adding fullness, color, and hold, but what really stands out to me is the brush. It has two sides—one with short bristles and one with long bristles—which makes it perfect for distributing the product and adding definition exactly where you want it. I like using the shorter edge of the wand for the front of my brows (aka the "sprouts") where I need more control and coverage, and then running the longer side through the rest of my brows to put everything in its place. If having every hair in its place is important to you, give this one a try.
---
View Original Article